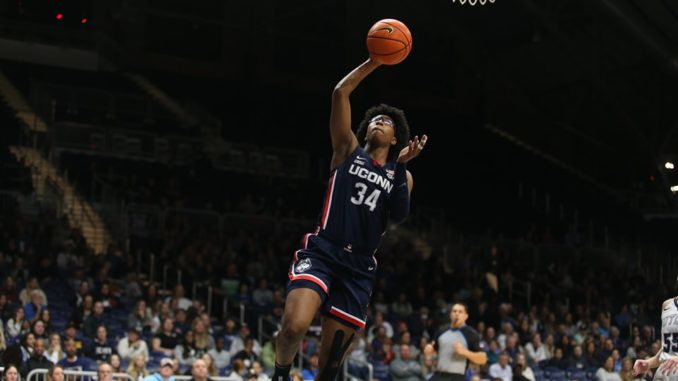 It's a different Butler women's basketball team this year than the one that fell 92-47 to UConn almost exactly a year ago at Hinkle Fieldhouse. 
Gone are almost the entire coaching staff as well as veteran guard Genesis Parker. 
Enter former IUPUI Head Coach Austin Parkinson and his coaching staff as well as IUPUI transfer guard Rachel McLimore and the team entered Tuesday night's UConn matchup 6-8 overall compared to last year's squad, which finished 1-27.
This season's Bulldog team has played with a lot more intensity, energy and confidence than in previous years and this game was no different. Right out of the gate, Butler pressured the Huskies on both ends of the court and made sure every loose ball and cut the UConn lead down to single digits on multiple occasions. 
It was clear this Butler team had retribution on their agenda and, if they lost, they weren't going down without a fight and, at halftime, only trailed by 14. However, the 2nd half was a different story. 
UConn set out to make a statement in the 2nd Half and they did exactly that, forcing multiple Butler back-to-back turnovers, missed layups and bad decisions, putting the game out of reach well before the end of the 3rd Quarter. 
In the end, UConn proved why they're a perennial powerhouse, playing every minute like it was a close game and not letting up until the end of the 80-47 victory. 
-Reggie Edwards