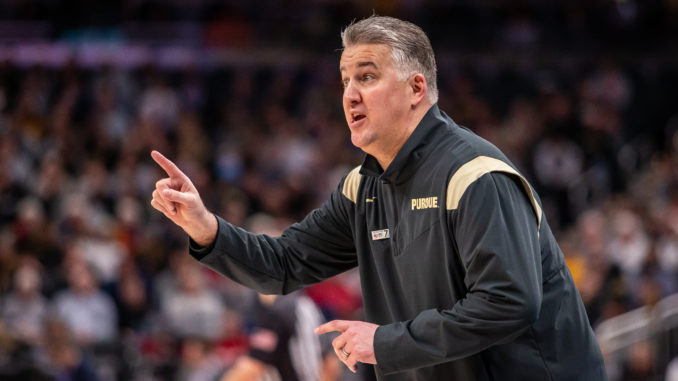 The Boilermakers made easy work of Penn on Thursday afternoon in Milwaukee winning 78-56. This was a great start to the tournament especially after the disappointment of losing in the first-round last year vs North Texas.
Purdue was too much for Yale. the Boilermaker speed and size inside could not be handled by Yale. Jaden Ivey has 22 points playing 27 minutes going 3 for 6 from beyond the arc. Zack Edey scored 16 points in 19 minutes.  The starting center for Yale EJ Jarvis, who is 6-8, had a tough time guarding Edey. He had little effect inside versus Edey.
Azar Swain started off hot for Yale making his first five shots which led Yale to a 16-15 lead at about the 13-minute mark of the first half. Swain finished with18 points. But that's when the Boilermakers woke up and went on a 10 run. The dominance continued in the second half as Purdue went on a 17-2 run.
Sasha Stefanovic took the lead up to 20 when he hit his second straight three-pointer with a little less than 16 minutes to go. The lead was 24 with 11 minutes to go and just a matter to time to see who was up next for Purdue on Sunday. Many of the key players got to get some much-needed rest during the game and the bench got some tournament experience which will help as the tournament continues.
The first-round loss was definitely of the minds of the Purdue player, and they wanted to avenge that early loss. Job one is complete and let's hope we can check the next box.
Texas is the second-round opponent for Purdue in Milwaukee. the game will start at 8:40pm