Bloomington, Indiana
The crowd of 6,389 in attendance at Simon Skjodt Assembly Hall for Indiana Women's first time hosting the NCAA Women Tournament on Saturday were not disappointed. The No. 3 seed Hoosiers took care of business as they cruised to 85 – 51 victory over the No. 14 seed Charlotte 49ers. On Monday, Indiana will face the No. 11 seed Princeton Tigers as the Tigers defeated the No. 6 seed Kentucky Wildcats in the second game of the day.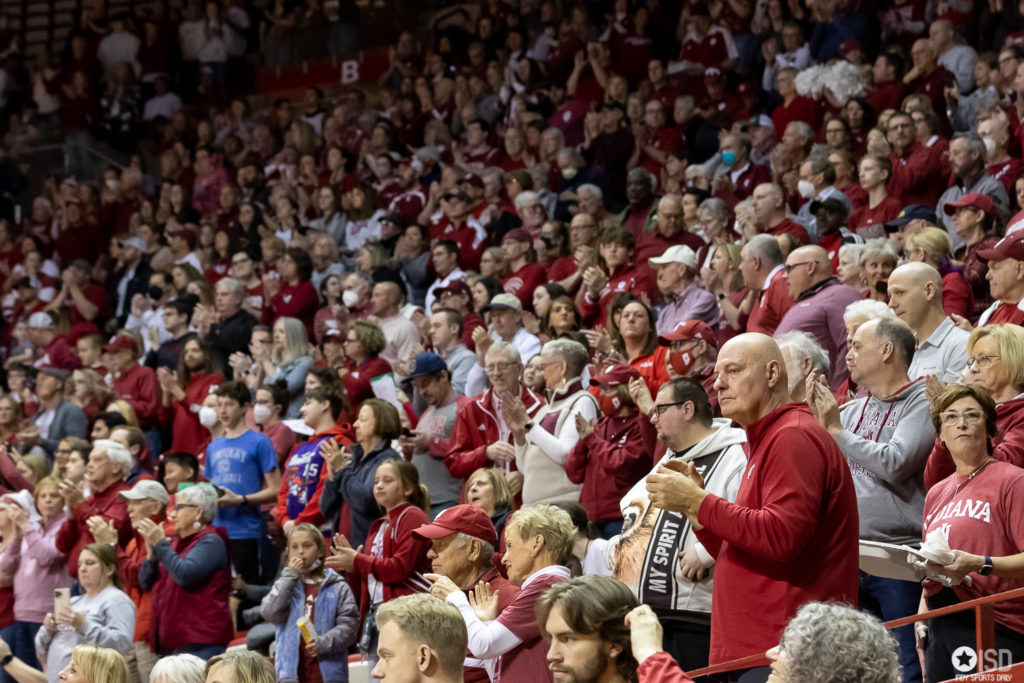 Some keys to Indiana's dominating victory were capitalizing on 22 points from forced turnovers and only turning the ball over six times. The Hoosiers also took control of the paint outscoring Charlotte 46 to 22 down low. Indiana also out-rebounded the 49ers 37-32.
Junoir Mackenzie Holmes led Indiana with 19 points and looked good in the winning effort. "Mack is starting to find her groove," Indiana coach Moren said in the post-game interview. Four Hoosiers scored in double figures, including senior Grace Berger, 18 points, senior Aleksa Gulbe, 15 points, and senior Nicole Cardaño-Hillary, 11 points.
With the significant lead in the second half, Indiana utilized their bench with eleven players seeing time on the court to keep their players rested for the next round on Monday. Some highlights from the bench were Chole Moore-McNeil, who had 7 points, and freshman Mona Zaric got her first bucket of the season late in the fourth quarter.
While Indiana's offense was clicking today, coach Morren said this after the victory today "What's going to carry us throughout this tournament will be our defense, our ability to defend and rebound."
Photo Gallery: Indiana vs Charlotte Photos