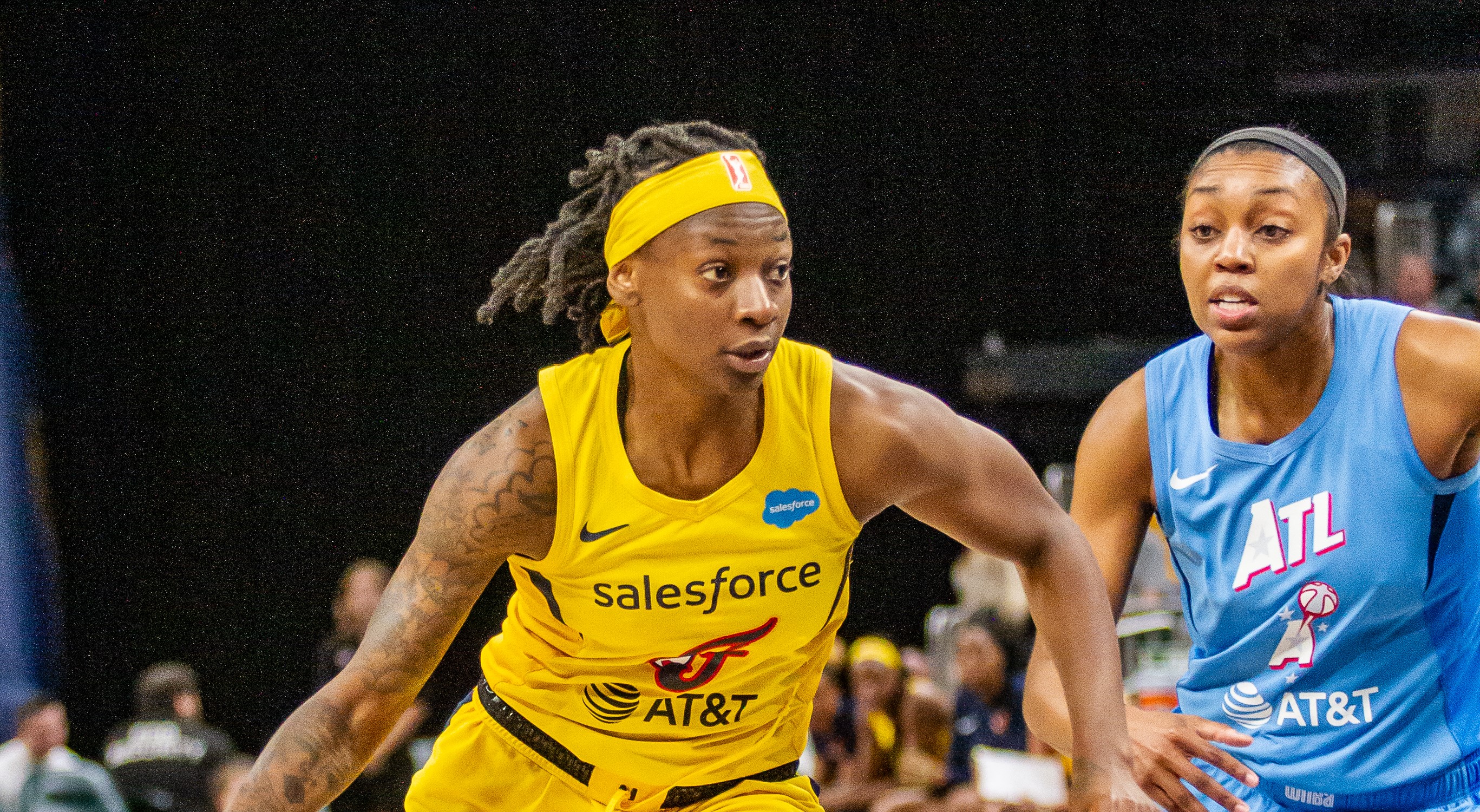 Erica Wheeler, with 11.9 seconds left in the game hit a game winning layup to lead the Fever to a 61-59 win over the Atlanta Dream. The WNBA All Star MVP lead the Fever in scoring with 15 points and a career high in steals with 5 in the victory.
The Dream and Fever both struggled in the beginning quarter. The Dream went 4-21 and the Fever 4-16 shooting from the field. The Fever ended the quarter with a 13-11 lead thanks to a basket and free throw by Natalie Achonwa.
The Fever started the third quarter hot, on an 8-2 run to take a 40-27 lead, but Atlanta with the help of Elizabeth Williams scoring 11 points in the quarter was able to cut the Fever lead down to 49-42 going into the forth quarter.
Down the stretch, the Fever went cold shooting only 1-11 during the forth quarter. Atlanta started the forth quarter on a 17-5 run to take a 59-54 lead.
It was the 10-15 shooting from the free throw line that carried the Fever until the 11.9 second to go when Wheeler makes the game winning layup.
The final 11.9 seconds seemed to take 11 minutes for the fans in attendance. Elizabeth Williams and Tiffany Hayes missed a few shots at the rim thanks to the defensive efforts of Teaira McCowan who blocked two shots in the final 11.9 seconds.
The Fever gave the 5,702 in attendance a reason to celebrate holding on to win 61-59. The victory snapped a six game losing streak overall and a eight game home losing streak.
Next up for the Fever will be the Minnesota Lynx on Saturday night.