Lexington, KY
It was another record-breaking night as the no. 11 Kentucky women's gymnastics team defeated SEC rival no. 14 Arkansas 197.875 to 195.400 on Friday night at Memorial Coliseum. The Wildcats set a new program record even with injury setbacks occurring.  Starting off, the vault saw a number of personal bests either being tied or broken and the 9.950 for Arianna Patterson drew the high score for the apparatus.  As the Cats moved over to bars, the road highs were again equalled by 3 members of the squad. Magnelli's huge 9.950 on beam helped the Cats stay in the meet after sophomore Jillian Procasky was injured during her routine and was unable to finish.  A strong finish on the floor with four of the six routines posting 9.900 or higher and saw Makenna Clarke set in for the injured Procasky.
Photo Gallery: UK / Arkansas photos
Kentucky senior Raena Worley again taking home the all-around honors with a score of 39.575.  The Wildcats hit the road and travel to Gainesville for a matchup with Florida on Friday at 6pm in what could be a very key matchup for SEC regular season honors.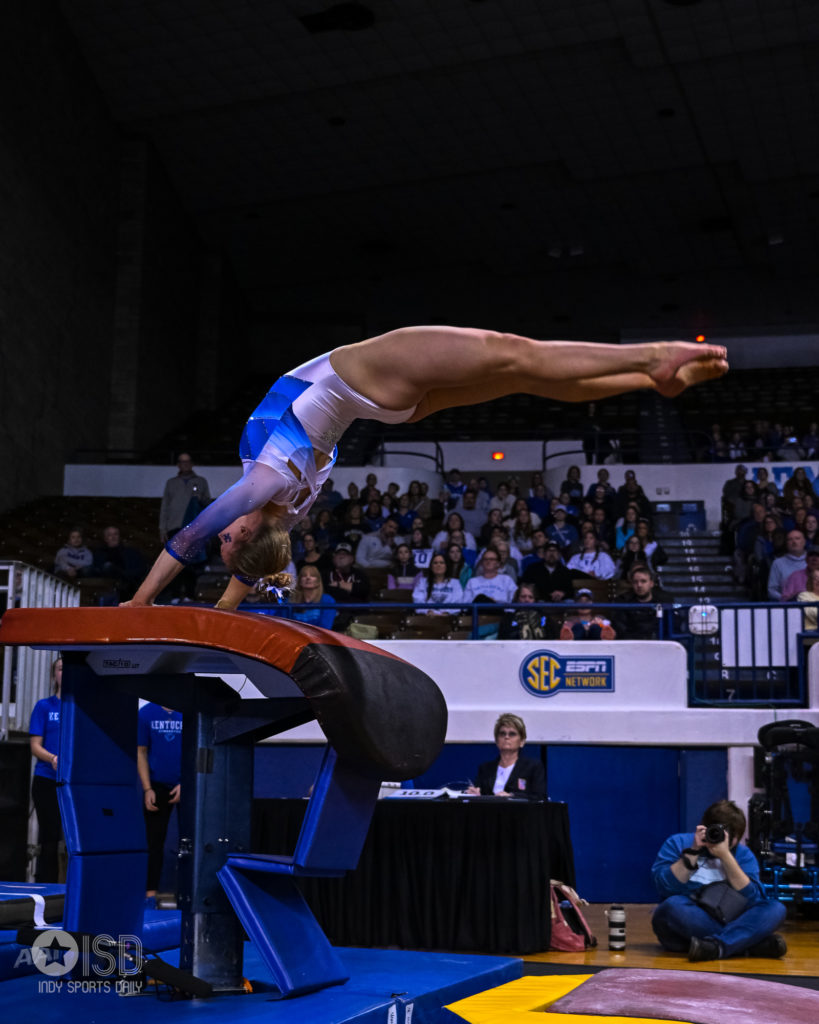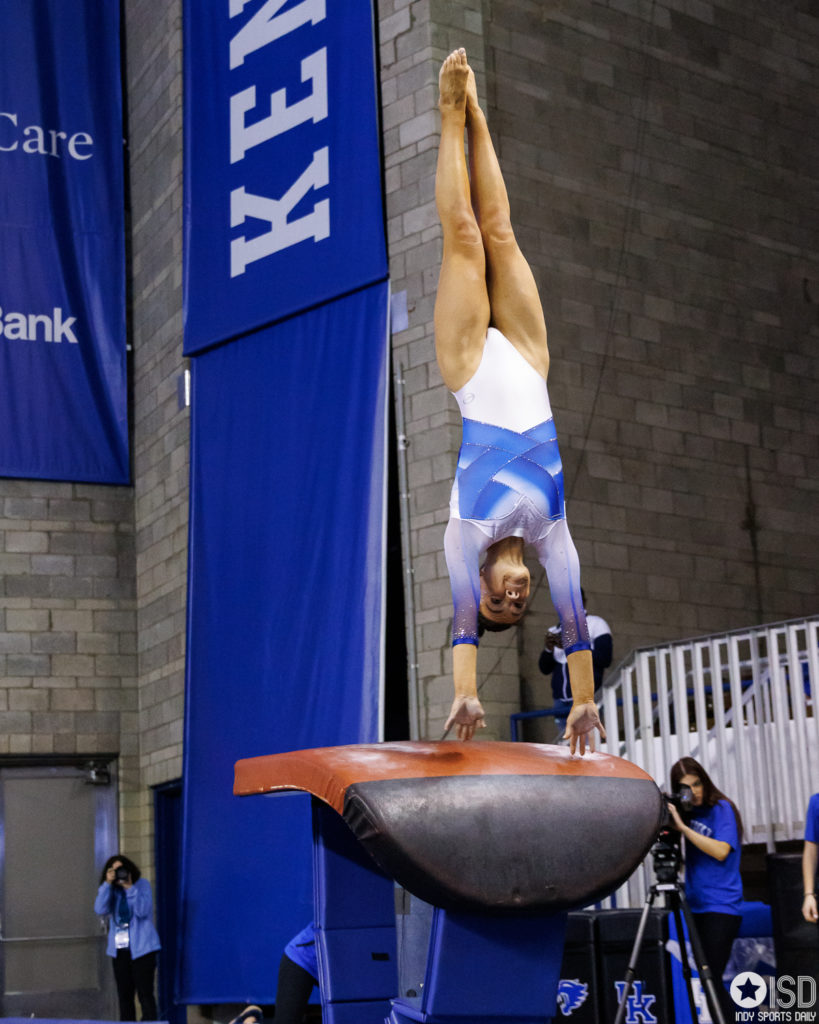 Kentucky Team Vault:  49.500
Jillian Procasky – 9.875
Makenzie Wilson – 9.900
Arianna Patterson – 9.950
Isabella Magnelli – 9.875
Raena Worley – 9.875
Bridget Bourque – 9.900
Arkansas Team Vault:  49.525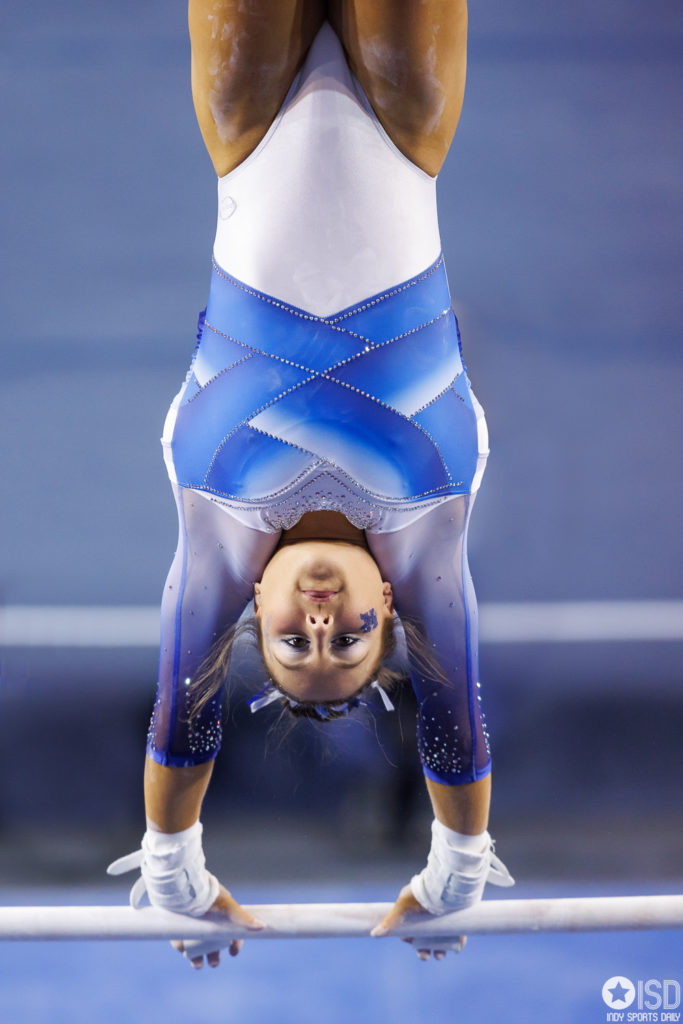 Kentucky Team Bars:  49.400
Hailey Davis – 9.850
Bailey Bunn – 9.900
Annie Riegert – 9.775
Kaitlin Deguzman – 9.900
Shealyn Luksik – 9.825
Raena Worley – 9.925
Arkansas Team Bars:  49.325
Kentucky Team Beam: 49.375
Shealyn Luksik – 9.900
Jillian Procasky – 0.000 (injury)
Bailey Bunn – 9.800
Arianna Patterson – 9.900
Raena Worley – 9.825
Isabella Magnelli – 9.950
Arkansas Team Beam:  47.075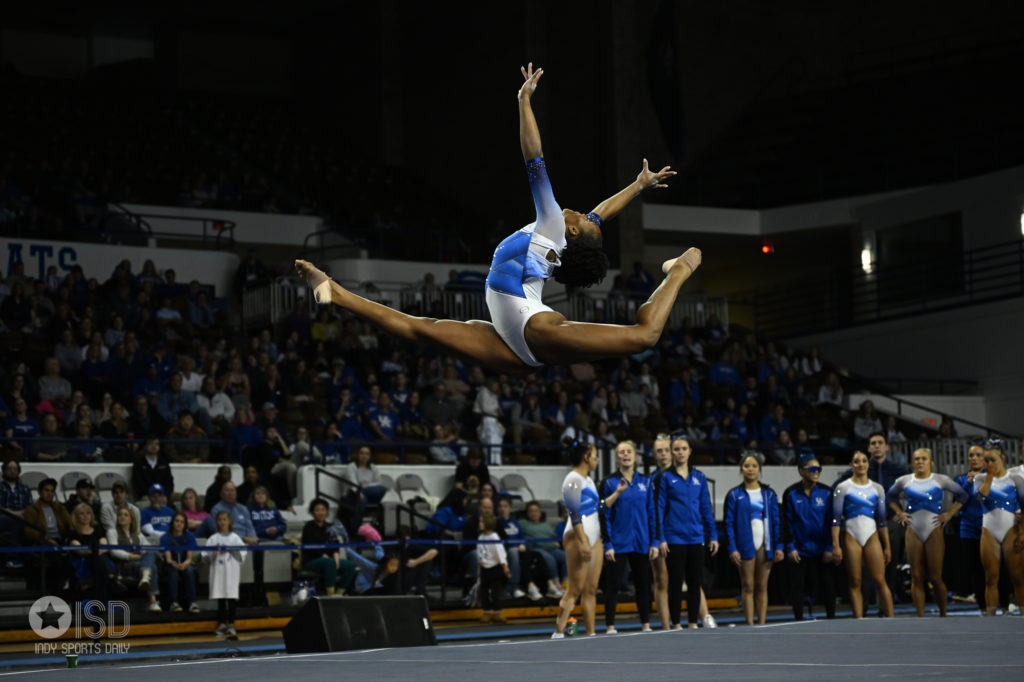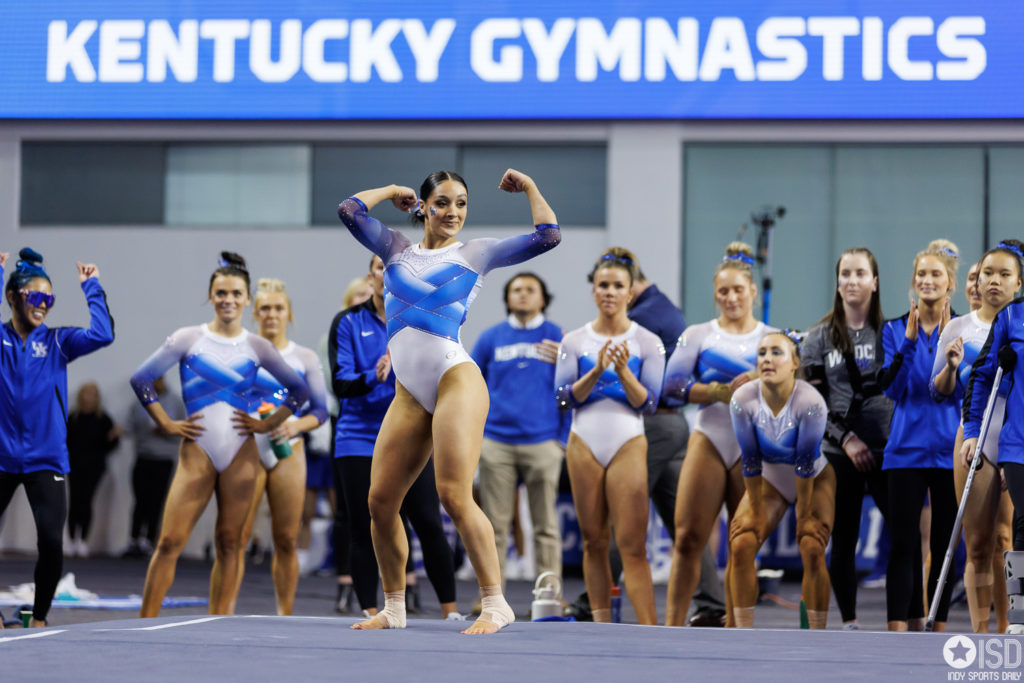 Kentucky Team Floor:  49.600
Makenzie Wilson – 9.825
Arianna Patterson – 9.975
Isabella Magnelli – 9.900
Hailey Davis – 9.925
Raena Worley – 9.950
Makenna Clarke – 9.850
Arkansas Team Floor:   49.475