Bloomington, IN
The No. 6 Indiana women's basketball team was tested against No. 9 Maryland last night in Simon Skjodt Assembly Hall in a battle between two top-ten-ranked teams. The Hoosiers used a 7-point run in the fourth quarter after Maryland had tied the game to pull away with the tough-fought 68 -61 Big Ten win.
The Hoosiers were led by Sydney Parrish's 18 points on 3 of 7  from the three-point line while playing tough defense and grabbing four rebounds. After being injured in late November, Grace Berger's second game back to the lineup was also a significant factor in Indiana's victory over Maryland. Berger's 11 points, as well as her overall calming factor on the offensive end with her ball-handling skills, as the Hoosiers faced a heavy press for most of the game, were vital to Indiana maintaining control against the frantic pace from Maryland.
Indiana played well late in the fourth to pull away from Maryland with clutch shots coming from Yarden Garzon, Grace Berger, and Mackenzie Holmes. Next for Indiana is another home game on Sunday, as they will face Wisconsin with a 2 pm start.
Photo Gallery: Indiana vs. Maryland Photos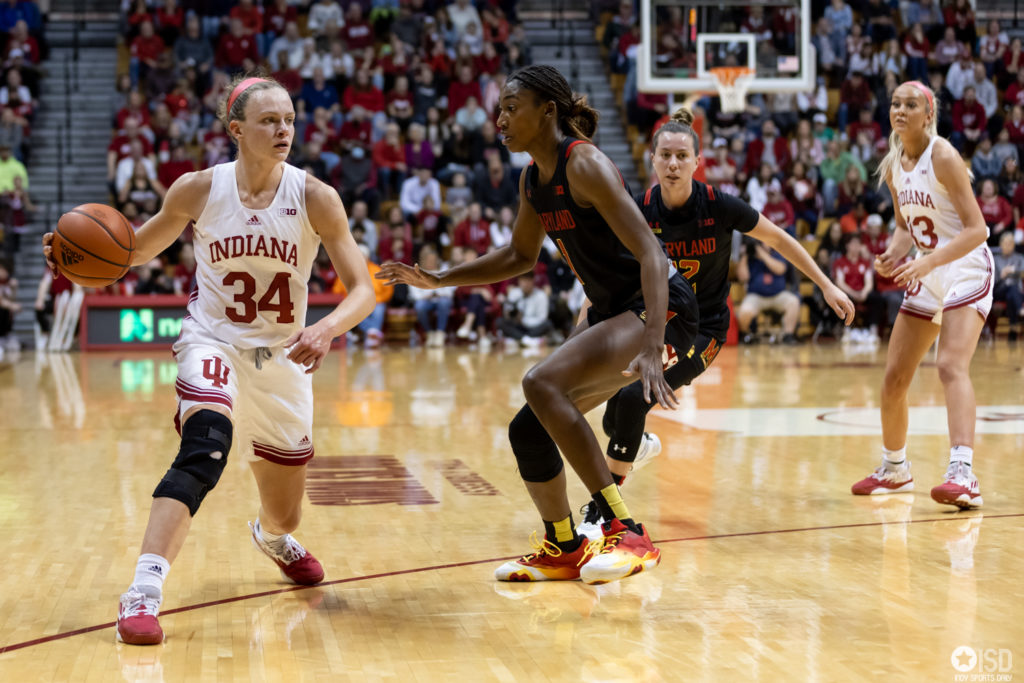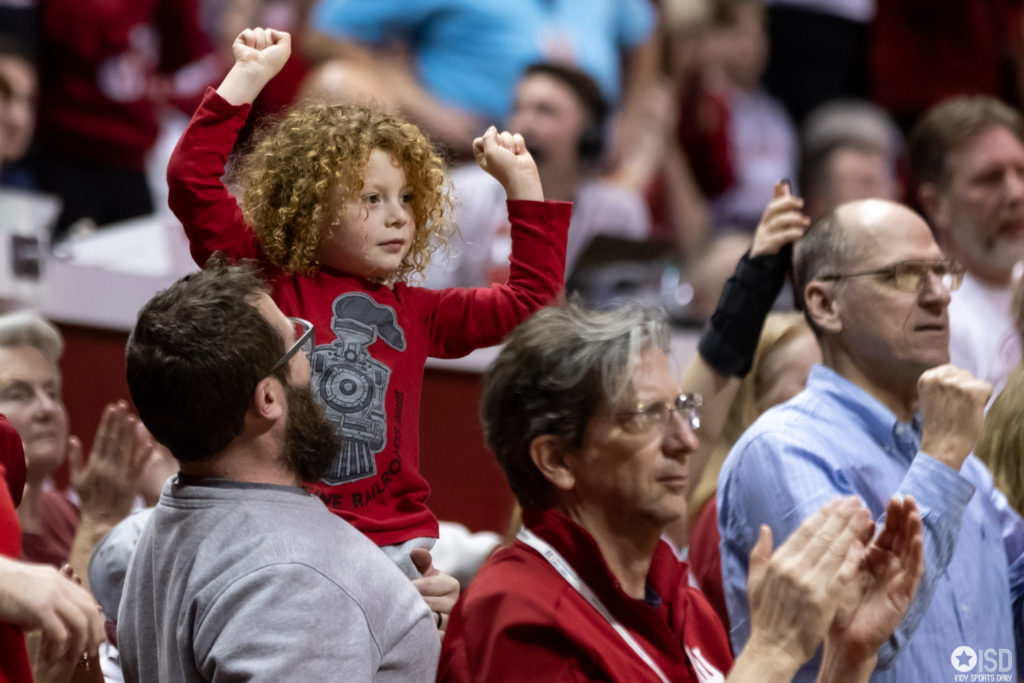 -Tony Vasquez