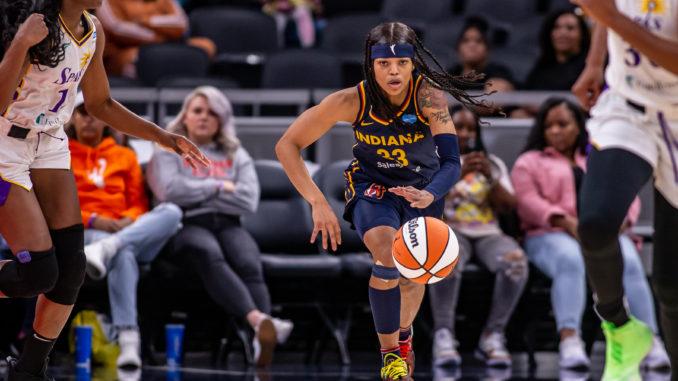 Ther Fever lose their home opener to the Sparks 87-77 on Sunday afternoon. Liz Cambage who scored 22 points with 11 rebounds proved to be too much for the Fever Biggs in the paint. Brittney Sykes also contributed 17 points to help lead the way for Coach Derick Fishers' Los Angeles team.
The fever was led by their rookie point guard Destanni Henderson, who dazzled the crowd with an impressive 19 points. The newly crowned National Champion South Carolina Guard showed heart driving the basket at will is a bright future star for the Fever. Kelsey Mitchell had 15 points with 7 assists showing the veteran leadership she normally displays. NaLyssa Smith also had a great home debut with 13 points.
A key stat for the young Fever team was their fast break points. They had 22 fast break points showing their youthful energy. The future will be here before we know it and the season will be a great one for the Fever. In just a few more game together this team will be making noise in the WNBA.