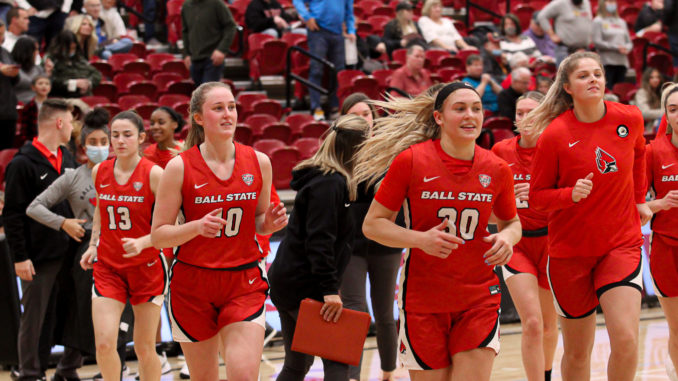 IUPUI's Jungle became just that Wednesday night when the IUPUI Jaguar Women's basketball team hosted Ball State in a game that saw one of the most monumental comebacks in IUPUI team history.
It was a tale of two halves in Indy, which saw Ball State controlling every aspect of the game, holding the Jaguars to 15% shooting in the 1st Quarter with only three baskets made with one field goal and only seven shots made in the 2nd Quarter.
The Jaguars looked sluggish, lost and played sloppy overall in the 1st half, trailing 20-6 at one point, and falling behind by over 13 going into halftime.
The 2nd half, however, saw a sleeping giant awakened, with the Jaguars shooting over 66% from the field in the 3rd quarter and 45% in the 4th quarter and played with more confidence than Ball State could handle.
The stars of the 2nd half for IUPUI were C Macee Williams, G Natalie Andersen and PG Destiny Perkins, who all snapped out of their funks and carried the rest of the team on their shoulders, erasing a massive double-digit deficit and tying the game with just a few minutes remaining.
Williams played a big role in this, finding the rock in the paint on numerous late-game possessions and using her size to her advantage; she was nearly-unstoppable. She was partnered with Perkins' clutch three-pointers and were a force late in the game.
The final nail in the Jagauars' coffin, though, was Perkins fouling out of the game with only a minute remaining. The Cardinals were able to capitalize on the emotion of the game, kept their composure and did what they had to do to win- they survived for a 73-67 win.
-Reggie Edwards
More photos found here: https://indysportsdaily.smugmug.com/IUPUI-Athletics/Womens-Sports/Basketball/2021-2022/IUPUI-vs-Ball-State/