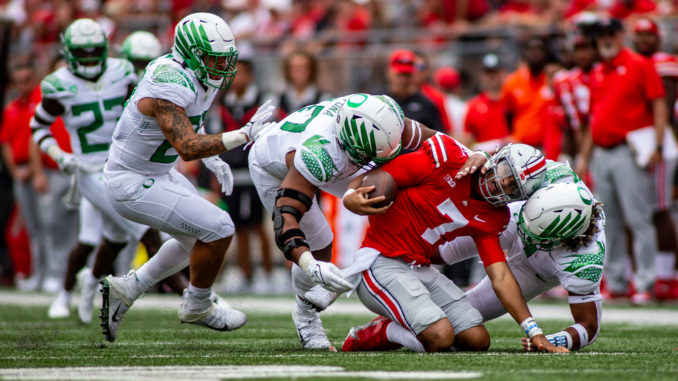 It was a battle of two top 15 teams on Saturday afternoon in front of 100,482 fans. Ohio State was lead by quarterback C.J. Stroud who threw for 472 yards and 3 touchdowns. That was not enough as the Oregon Ducks win 35-28 at the Horseshoe.  Oregon was lead by running back CJ Verdell who had 2 touchdowns and 161 rushing yards. Verdell also had a receiving touchdown.
Jaxson Smith-Njigba lead all receivers with 145 yards and 2 touchdowns. Chris Olave had 12 catches for 126 yards while Garrett Wilson had 117 yards on the day.
It was a loss for 3 ranked Ohio State. The Buckeyes last loss in the regular season was on the road against Purdue in October of 2018. Ohio State had a chance to tie the game with 7:55 to go. the drive came to and with 2:50 left in the game as Stroud's pass was intercepted by Verone McKinley III.
Stroud showed in this game that he has a bright future ahead of him. as he gets comfortable with his receivers he will be a great star in Columbus.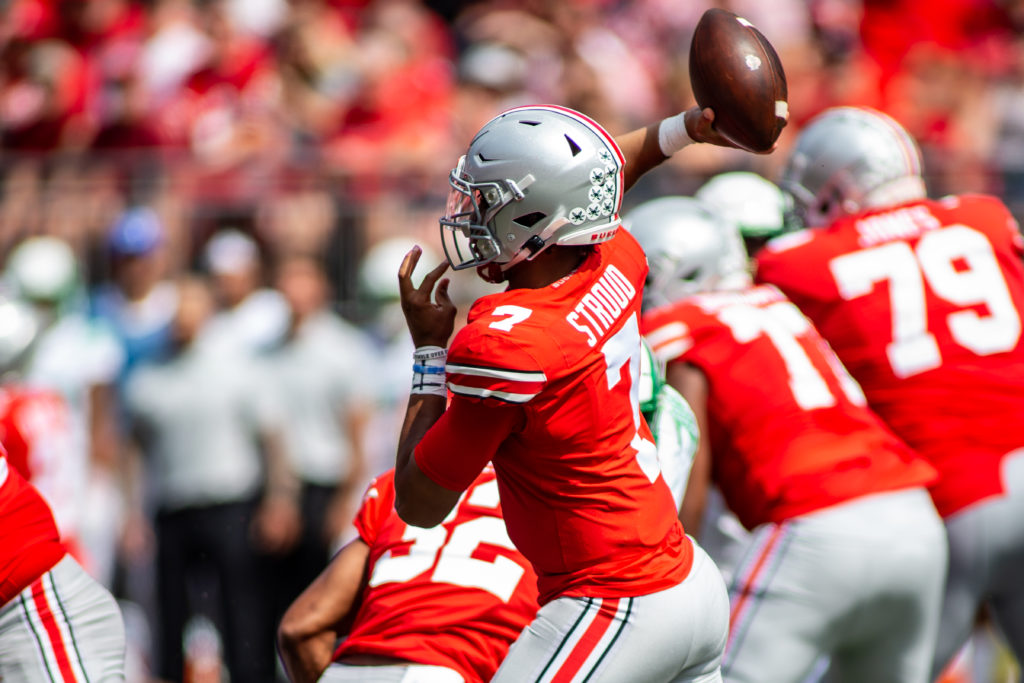 Here is a link to the photo gallery by Joshua Herd. Ohio St vs Oregon 9/11/21 – Indy Sports Daily (smugmug.com)