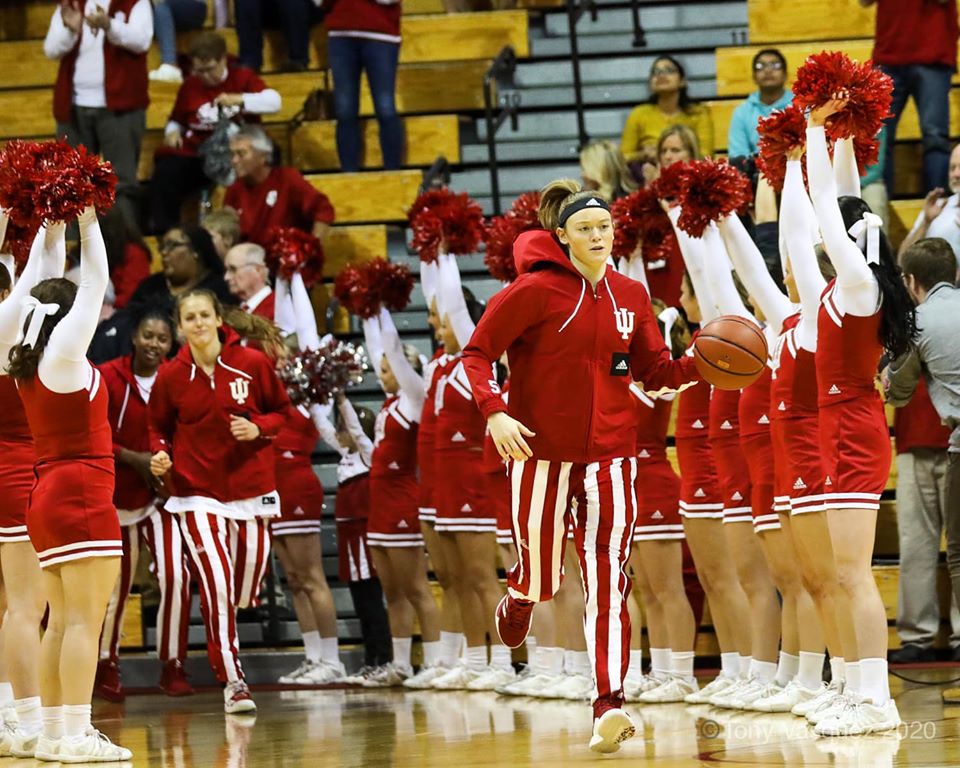 Brenna Wise has been selected as the Indiana nominee for the 2020 NCAA Woman of the Year award.
NCAA member schools have nominated a record 605 female college athletes for the 2020 NCAA Woman of the Year Award. Rooted in Title IX, the NCAA Woman of the Year Award was established in 1991 to recognize graduating female student-athletes who have exhausted their eligibility and distinguished themselves in academics, athletics, service and leadership throughout their collegiate careers.
The nominees represent all three NCAA divisions, including 259 nominees from Division I, 126 from Division II and 220 from Division III. Nominees competed in 24 sports, with multisport student-athletes accounting for 128 of the nominees.
Member schools are encouraged to honor their top graduating female college athletes each year by submitting their names for consideration for the Woman of the Year Award. Schools can recognize two nominees if at least one is a woman of color or international student-athlete.
Conference offices will select up to two nominees each from their pool of member school nominees. All nominees who compete in a sport not sponsored by their school's primary conference, as well as associate conference nominees and independent nominees, will be considered by a selection committee. Then, the Woman of the Year selection committee, made up of representatives from the NCAA membership, will choose the Top 30 honorees — 10 from each division.
From the Top 30, the Woman of the Year selection committee will determine the top three honorees in each division and announce nine finalists. The NCAA Committee on Women's Athletics then will choose the 2020 NCAA Woman of the Year, who will be named this fall.
Wise wrapped up her decorated collegiate career as she started in all 32 games to help Indiana to a 24-8 overall record and fourth place finish in the Big Ten. The Pittsburgh, Pa. native averaged 7.9 points and a team-high 5.9 rebounds per game as she shot 42.2 percent from the field and 72.1 percent at the free throw line.  In addition, she was named an Academic All-Big Ten honoree, a Big Ten Distinguished Scholar, Big Ten Sportsmanship honoree and top 10 finalist for the 2020 Senior CLASS Award. Wise is a two-time recipient of the award, which she also earned in the 2018-19 season. A May 2020 graduate of the Kelley School of Business, Wise graduated with a dual degree in marketing and professional sales.