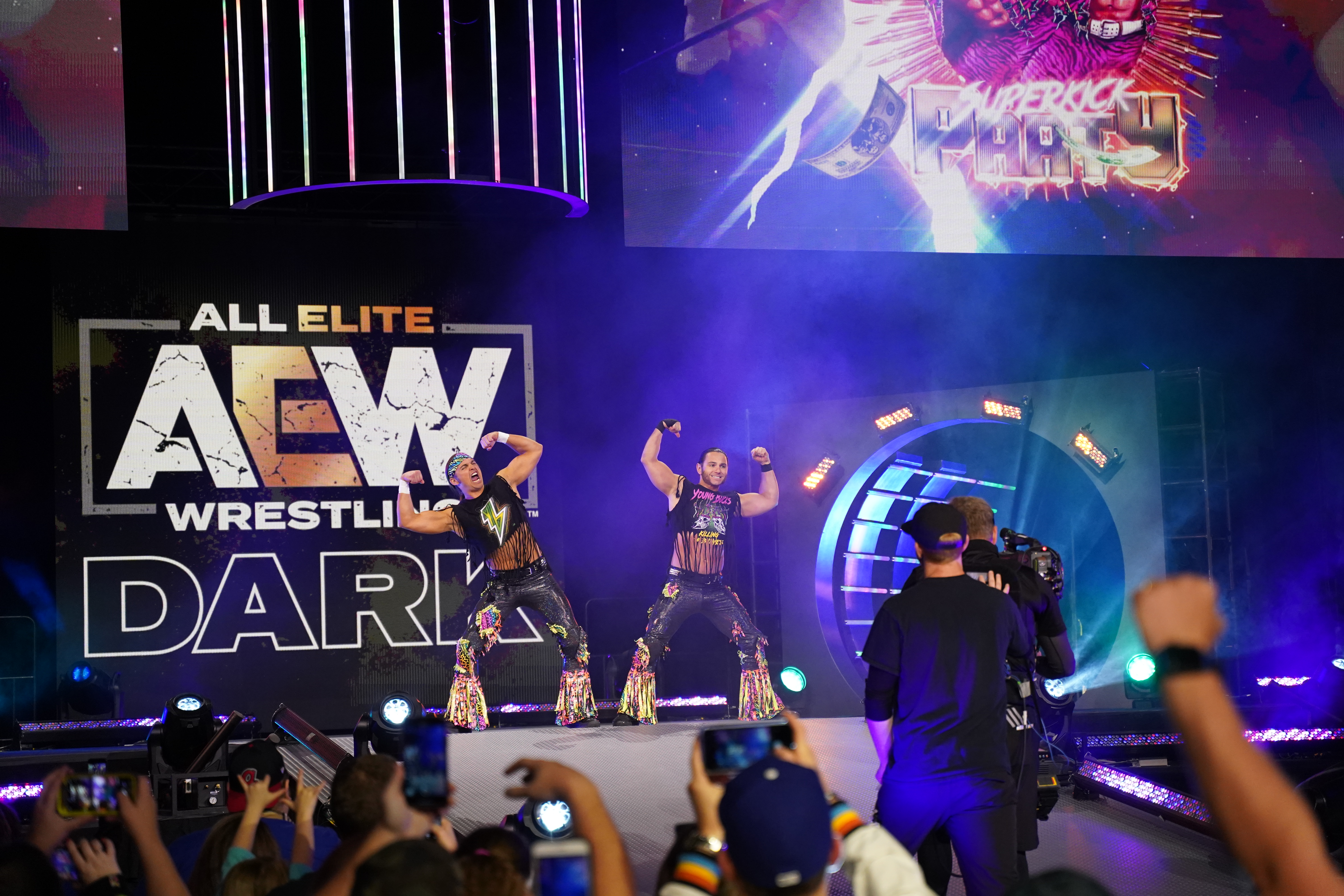 With All Elite Wrestling growing in popularity since its inception, The Young Bucks- Matt and Nick Jackson sat down with Indy Sports Daily's Brian Cranfill to discuss this week's All Elite Wrestling: Dynamite, which emanates from Indianapolis' Farmer's Coliseum. They also give us a glimpse of how the AEW Tag Team Division really works.
What is the process like right now with choosing what teams to showcase on All Elite Wrestling: Dynamite?
Matt- "We pretty much do everything. It's a 24/7 group chat where we are constantly pitching ideas. Since we see each other so much now, we usually have a 2-3-hour Production Meeting. Then, right after that we go right into a 5-6-hour Creative Meeting. Anything that you see on the show Nick and I have had a hand in directing it."
So far, do you guys feel like you are accomplishing your goal for the tag team division as a whole and having matches heavily featured with story lines and main events on the show?
Nick- "We feel strongly that we have the best tag team division in the world. That's one thing that Matt and I knew from the start that we wanted the best tag team division you've seen in the last 20 years.
Just last week, you saw Scorpio Sky and Frankie Kazarian defeat the World Champion in Chris Jericho and that probably doesn't happen anywhere else. I feel like we are on the way to having the best, and hopefully we have the best tag division of all time five years from now."
About some of the criticisms fans have had regarding rules during tag team matches:
Matt- "I think where the wrestlers come from all over the world, whether it's Mexico, Japan, the Independents… I think the counts in between tags are a lot more lenient where they come from and it's a process of evolving to what we want it to look like 2-3 years from now.
It's going to take time for these guys to understand the style and it's not necessarily the Referee's fault- it's the wrestlers' fault for staying in the ring too long and that is something we are trying to get better at. We are a brand-new company and this is a new style for a lot of these guys so it's going to take time.
Are we making an effort to get better at certain things? Absolutely; We have a great, strong team with veterans in the back who are helping us with this sort of thing, but it's not something that will be fixed overnight because TV style is way different than Independent style.
I think if you watch the differences from week 1 to week 5, it's already getting better. I think when you watch a year from now every fan who has made that complaint will have forgotten that they made that complaint."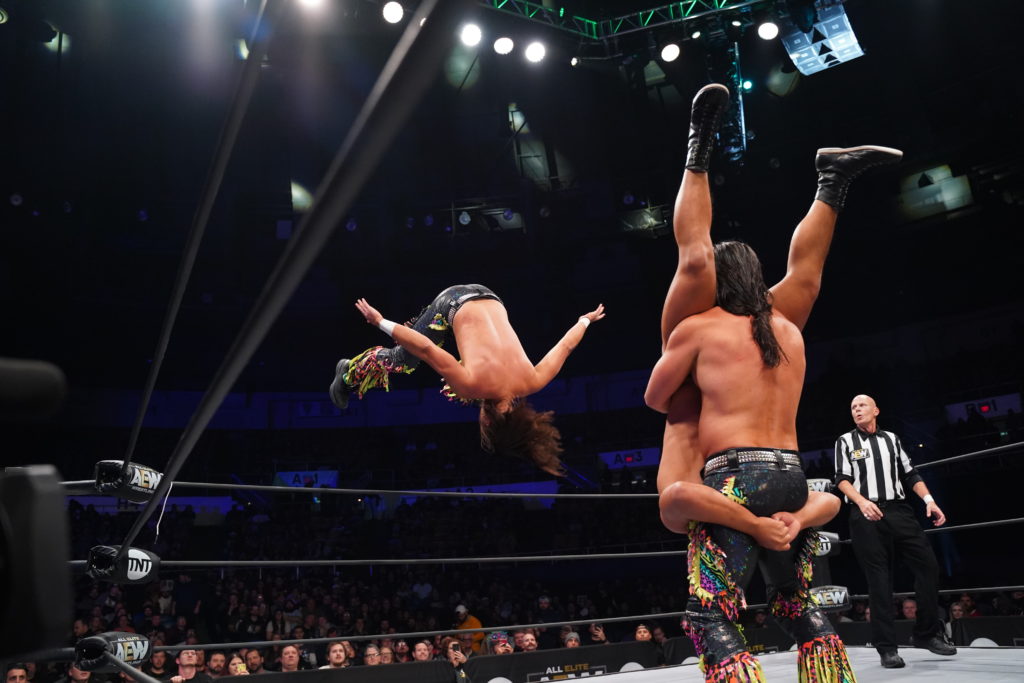 Does it still seem like the win/loss record matters after Jericho and Guevara had only been in one tag team match and won and were then given a Tag Title shot?
Nick- "They were the only ones who hadn't had a loss. We are not going to be giving title shots to anyone for no reason. We will make the win/loss record make sense as best as we can as we move along."
On what fans can expect this Wednesday on All Elite Wrestling: Dynamite in Indianapolis: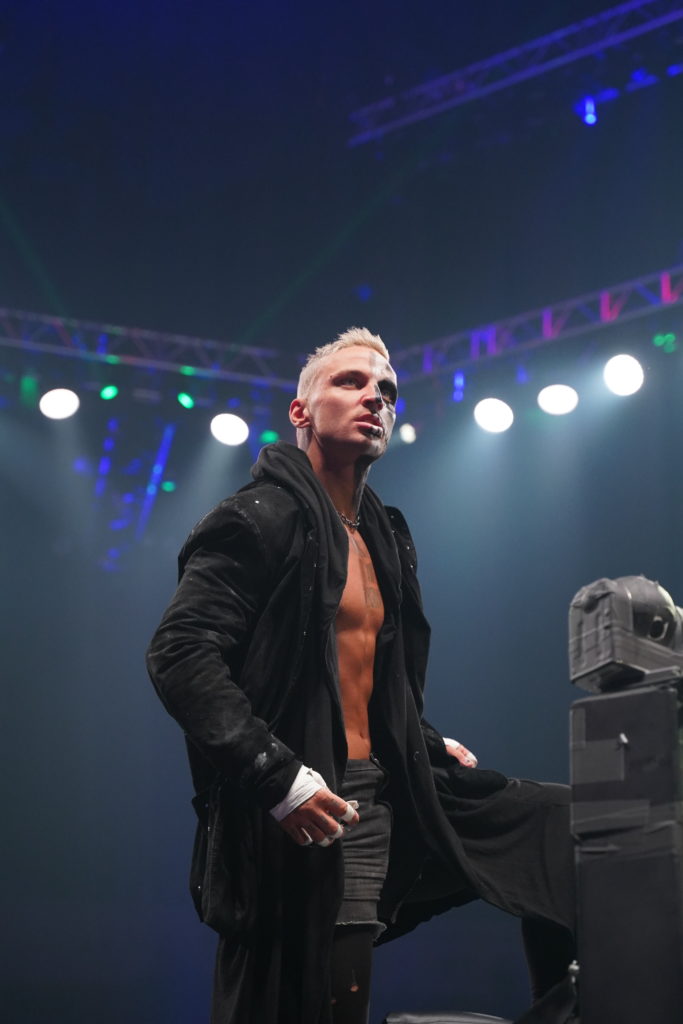 A Dynamite Dozen Battle Royal, something special with women's division, Nick Jackson vs Fenix, Jon Moxley vs. Darby Allin and more.
Live two-hour weekly matches of All Elite Wrestling: Dynamite air on TNT live from 8-10 EST each Wednesday. The highly-anticipated action-packed matches will take place in different cities across the nation each week on Wednesdays.
But why watch on tv when you can go see it live? There are still tickets available via Ticketmaster.
-Brian Cranfill