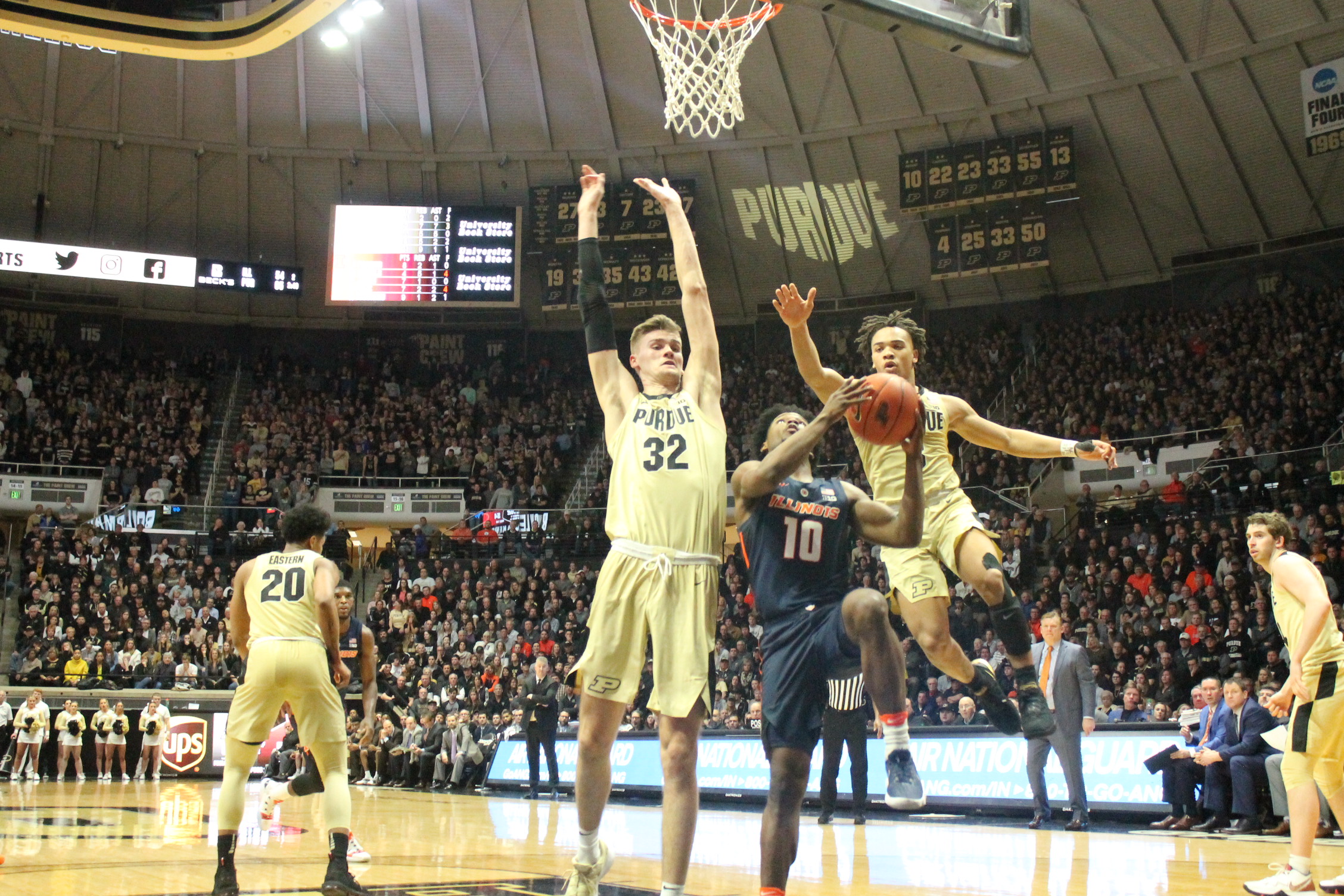 West Lafayette, IN – Purdue came into this game on a 3 game winning streak, and Illinois was determined to end it.

The 1st half was a very close one that didn't see either team pull away for more than 2 or 4 point leads. Purdue shot 56% from the field and Illinois only shot 36%, but it was Illinois' 5-11 shooting from the 3 that kept them in this game. Illinois is a team known for jumping the passing lanes to create turnovers, and Purdue has done a decent job of not allowing that with only having 8 turnovers in the 1st half. Purdue's Harrms is having another great game shooting 5/5 and scoring 10 points in the 1st half to lead the Boilermakers, and also was able to grab 4 rebounds. Illinois' 3 extra 3 point shots being knocked down is what has kept them in the game and closed out the half with a 33-32 lead over the Boilermakers.
2nd half was all Purdue and controlling the paint. They out rebounded, out passed, out shot Illinois throughout the entire half. The Boilermakers limited their turnovers to just 6 in the half and found their way to the foul line easily time after time. Matt Haarms once again went perfect from the line 8/8 and had 21 points. Purdue was able to close out the game with a 73-56 victory and their 4th in a row. The Boilermakers currently sit at the #2 spot in the Big 10 and that will earn them a double bye in the tournament as long as they can hold their spot. The Boilermakers next game is Saturday March 2nd at home against Ohio State at 2pm, and you can catch it on ESPN.