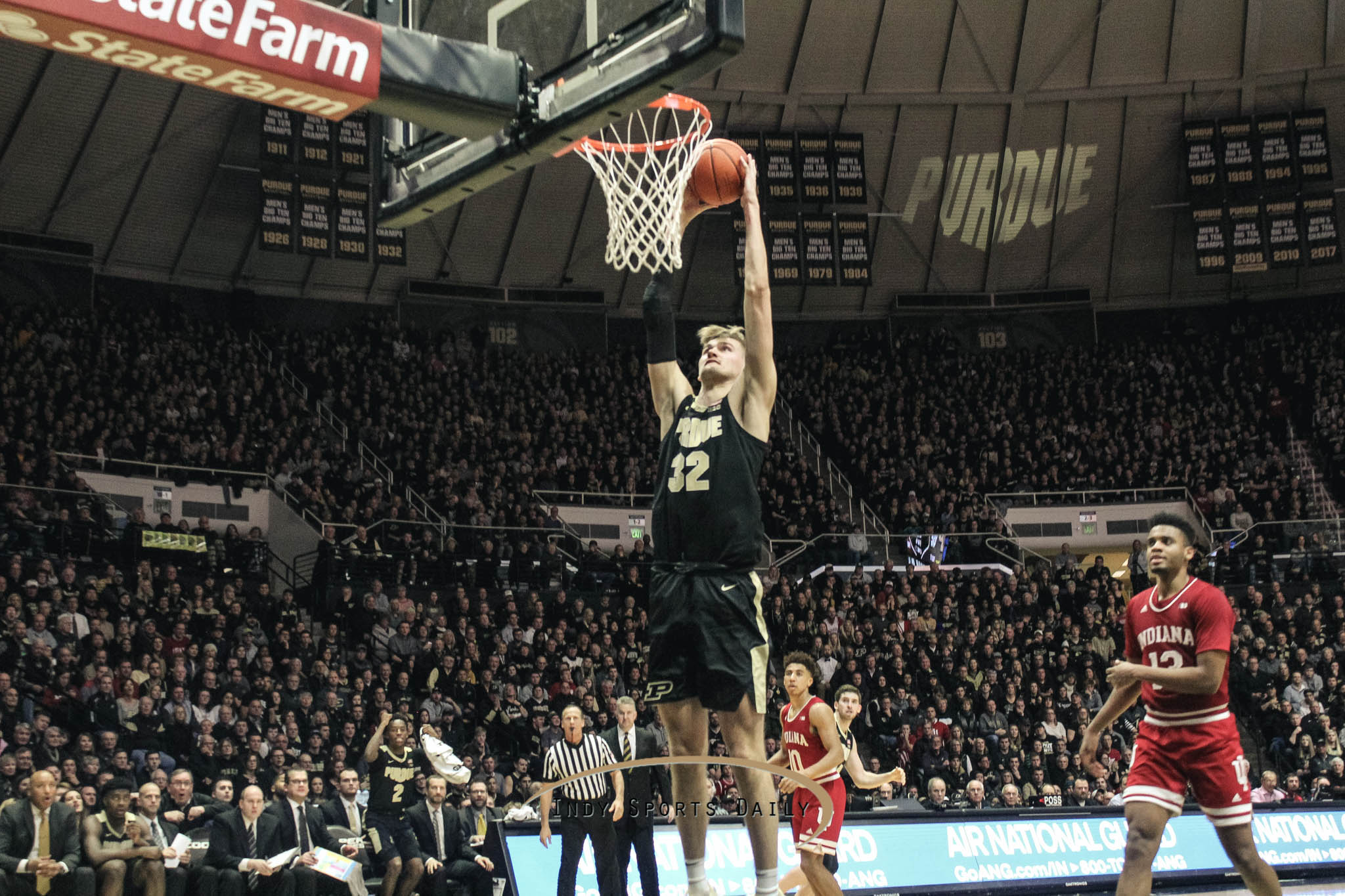 With the Hoosiers coming off of a loss this week, and the Boikermakers winning their last 2 games, both were looking to make a statement in a big way and during a big rivalry game. We do not need to go into the history of the rivalry between the Boilermakers and the Hoosiers so we will just say they hate each other. And the Boilermaker student sections reminds us that during EVERY football and basketball game. And on such a big stage, broadcast on FOX and play calling by the legendary Gus Johnson, this is as big as it gets for the regular season for these teams. And, it's officially "Baskeball Day" in Indiana.
The first half was a close one, but Purdue came out on fire and this Mackey Arena crowd has been behind them since the tip. Purdue's Haarms was a challenge under the basket on the defensive end for Indiana. IU was unable to get to rim as much as they'd like because of Haarms presence and Langord getting 2 charging fouls while trying to get underneath. Other than the Hoosiers turnovers (8), that's the only real difference maker in the first half. Both teams had 3 three point shots made, and shot around 45% from the field in the first half.
The second half was all Purdue. The Hoosiers inability to make free throws, and plagued with turnovers let the Boilermakers march out to a demanding lead and not look back. Purdue's C. Edwards led the march beyond the wall with 20 points and 7 assists. This Purdue team did a great job in stopping IU's Langford holding him to just 4 points for the game, making this Langford's 1st game without scoring at least 10 points.
This Boilermaker team will definitely cause some trouble in the BIG 10 and possibly in the NCAA Tournament come March. With the 10 toughest schedule in the country, they have their work cut out for them and if they continue to do what they did today, then they will be in the dance.