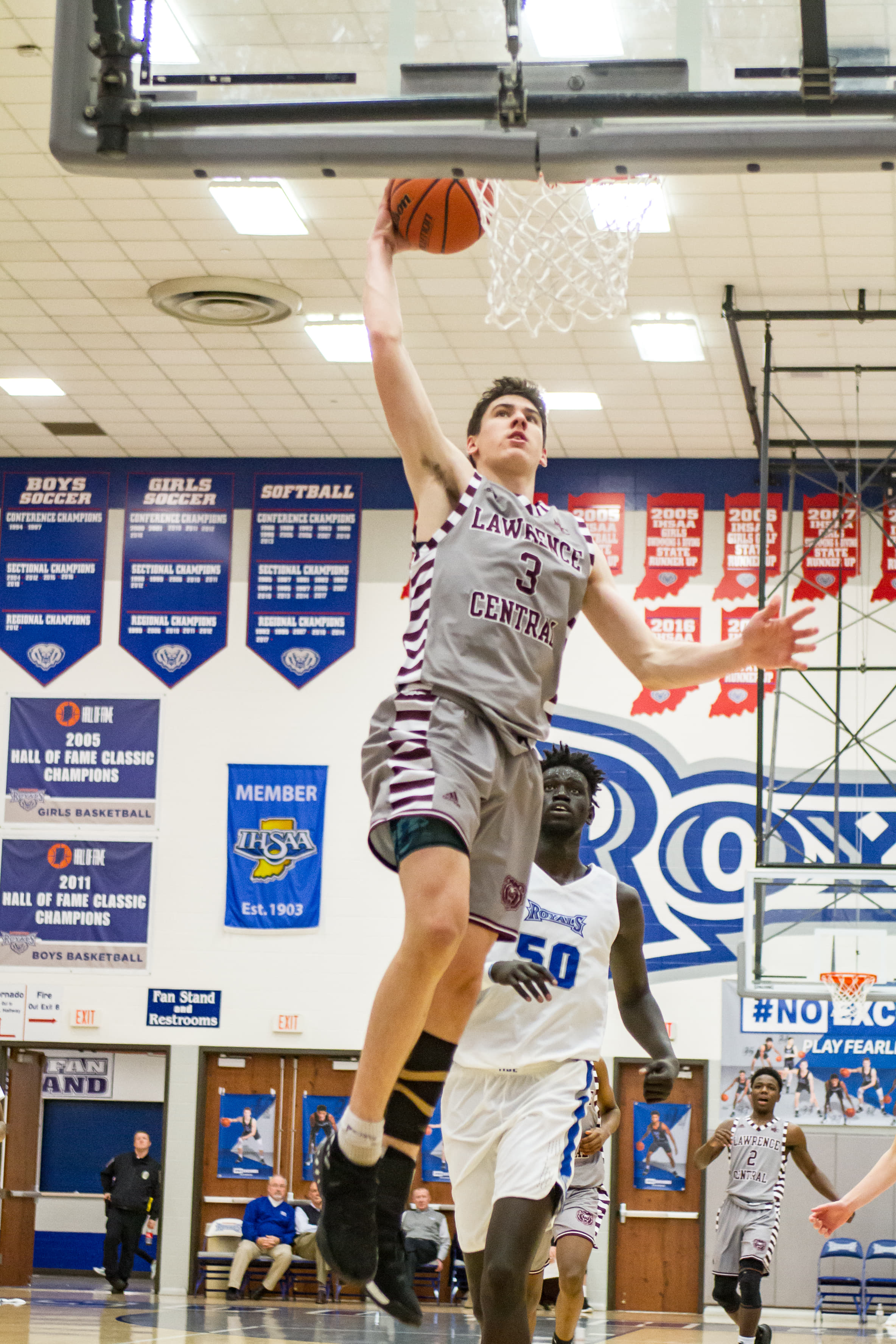 On Friday night the 4th ranked Lawrence Central Bears took a dominating victory over the HSE Royals. The Royals started slow while the Bears jumped into action scoring the first couple points of the game which put them in a lead. The Royals tried to gain some momentum towards the end of the 1st quarter, but where unable to. The Bears took a 9 point lead by the end of the first quarter with the score being LC 25 to HSE 16.
The Royals where not able to overcome the defensive game of LC throughout the 2nd quarter, which caused the Bears to continuously take the ball and score at will.  Captain Jake Laravia lead the Bears at the half with 18 points. The 2nd quarter end with the score of LC 44 to HSE 28.
After half-time the rout continued as the Royals were not able to catch up. The Bears defense was too much for the Royals tonight. Jake Laravia continues his big night hitting shots and rebounding at will. Laravia ended the night with 33points. Lawrence Central took the victory with the final score being LC 83 to HSE 51.