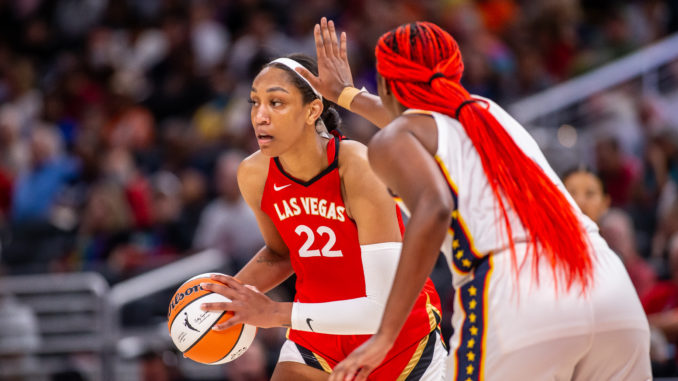 The Fever lost a tough one to the Las Vegas Aces 84-80 this afternoon. The game was close with the Fever leading most of the way, even leading by 10 early in the fourth quarter. The Aces went on a 23-9 run to close out the game. With 2:32 remaining in the game, the Fever were up by five but thanks to a Kelsey Plum bucket and two layups by Jackie Young the Aces took an 80-79 lead down the stretch. Aliyah Boston made one of two free throws to tie the game with 47.1 seconds to go. Candace Parker hit two free throws to give the Aces to lead for good. Kelsay Mitchell missed a layup with 15 seconds to go and that was the last hope for the Fever.
Mitchell led the Fever in scoring with 22 points and Erica Wheeler scored 15 points. A'ja Wilson scored 27 points and had 10 rebounds. Jackie Young scored 18 points. The defending champion Aces are now 6-0 looking good on their quest to repeat.
The Fever looked good for the most part holding the Aces to less than 90 points for the first time this year. The fever learned a lot in this game hanging close. they are playing together and starting to gel. Soon they will get things clicking and be on the winning side of the column.