Finally, back home again, in Indiana. Its been 617 days since the Fever had a game at Bankers Life Fieldhouse, 617 days since the Fever played in front of their home crown. New players, a new coach, new uniforms and a new Hall of Fame Inductee in the family. There are things to be excited about in the fieldhouse.
The New York Liberty, who came to town wanting to equal their win total from last year looked new as well with a few good rookies on their roster as well as a familiar face to the Fever playing at the guard position Betnijah Laney. Laney and the Liberty jumped out to an early lead and never looked back winning 73-65 over the Fever on Sunday afternoon.
The New York Liberty jumped out to a 13-point lead in the first quarter and held off a brief second-quarter rally, where the Fever came within 4 points. It was the play of Laney who lead all with 20 points, Sabrina Ionescu who had 12 points, and the new rising star in New York, Michaela Onyenwere who had 11 points who lead New York to victory.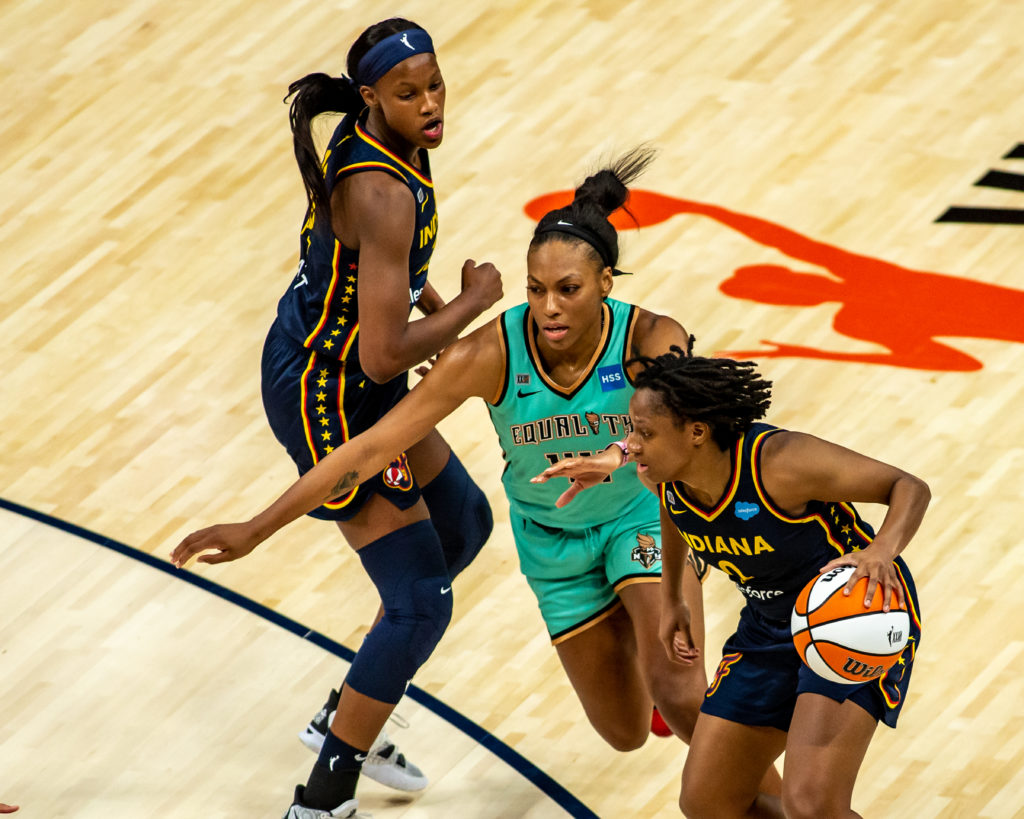 Kelsey Mitchell lead the Fever in scoring with 16 points along with Danielle Robinson having a solid game at point guard scoring 13 points and 5 assist . Tiffany Mitchell and 12 points playing off the bench. it just was not enough this afternoon for the Fever. Jantel Lavender pulled down a career-high 15 rebounds.
Here is a link to the photo gallery.
2021 Fever vs New York – Indy Sports Daily (smugmug.com)
The Fever will be in Connecticut Wednesday for a third straight Commissioner's Cup game at 7 p.m. ET.