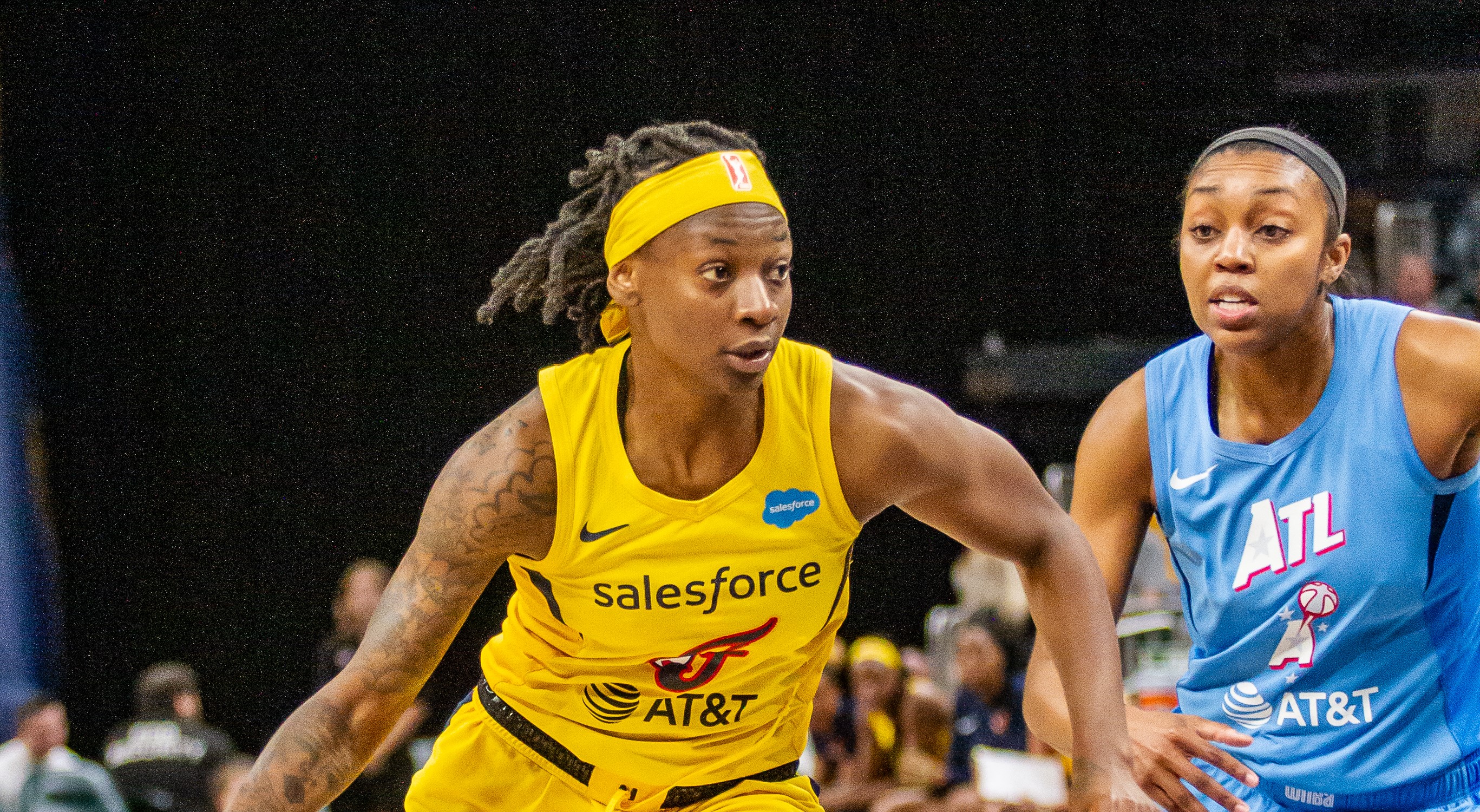 A new decade of Indiana Fever basketball will tip off Friday, May 15 under new head coach Marianne Stanley. The Indiana Fever will celebrate their 21st season in their new venue, Butler University's historic Hinkle Fieldhouse, on Friday, May 15, against the Atlanta Dream.
Stanley won't have to wait long to host her former team, the defending WNBA Champion Washington Mystics. The Mystics, for whom Stanley served as an assistant coach, will come to town May 20th and will pay a return visit to Hinkle on Thursday, June 25. The Fever are moving to Hinkle Fieldhouse for the next three seasons to accommodate upgrades to Bankers Life Fieldhouse.
"We are excited to start a new decade with so much momentum," said Fever General Manager Tamika Catchings. "Hiring an amazing coach in Marianne Stanley, the opportunity to play at Hinkle Fieldhouse for a few seasons, a new schedule to continue doing something we love and the buzz that our number three draft pick, along with our great team will make. Our ticketing, marketing and sponsorship teams have been on-site at Hinkle preparing for the transition and we look forward to providing the same excitement and amenities our fans have come to expect at Bankers Life Fieldhouse."
The WNBA regular-season schedule includes an increase of games from 34 to 36. Along with the increase of games there will be a month-long break from July 11-August 15 to allow WNBA players to compete for their respective countries in the 2020 Tokyo Summer Olympic Games.
The WNBA is calling the additional home game The Movement Game. As a result of the collective bargaining agreement signed earlier this week, the WNBA says the game "recognizes this moment of great growth in women's sports, and supports the movement to recognize, uplift, and compensate women athletes – a new game is, quite literally, for the movement."
The WNBA has designated The Movement Game as the last home game before the Olympic break. For the Fever, that will be a July 10 game against Connecticut.
The Fever will play five of their first seven games at Hinkle before a four-game road trip (June 2-11) that marks their longest of the season.
Eleven games on the home schedule are weekend dates. Five of those games will feature afternoon tip-offs. Most night games will begin at 7:00 p.m.
The Fever's regular season will conclude on Sunday, Sept. 20, when they host New York.