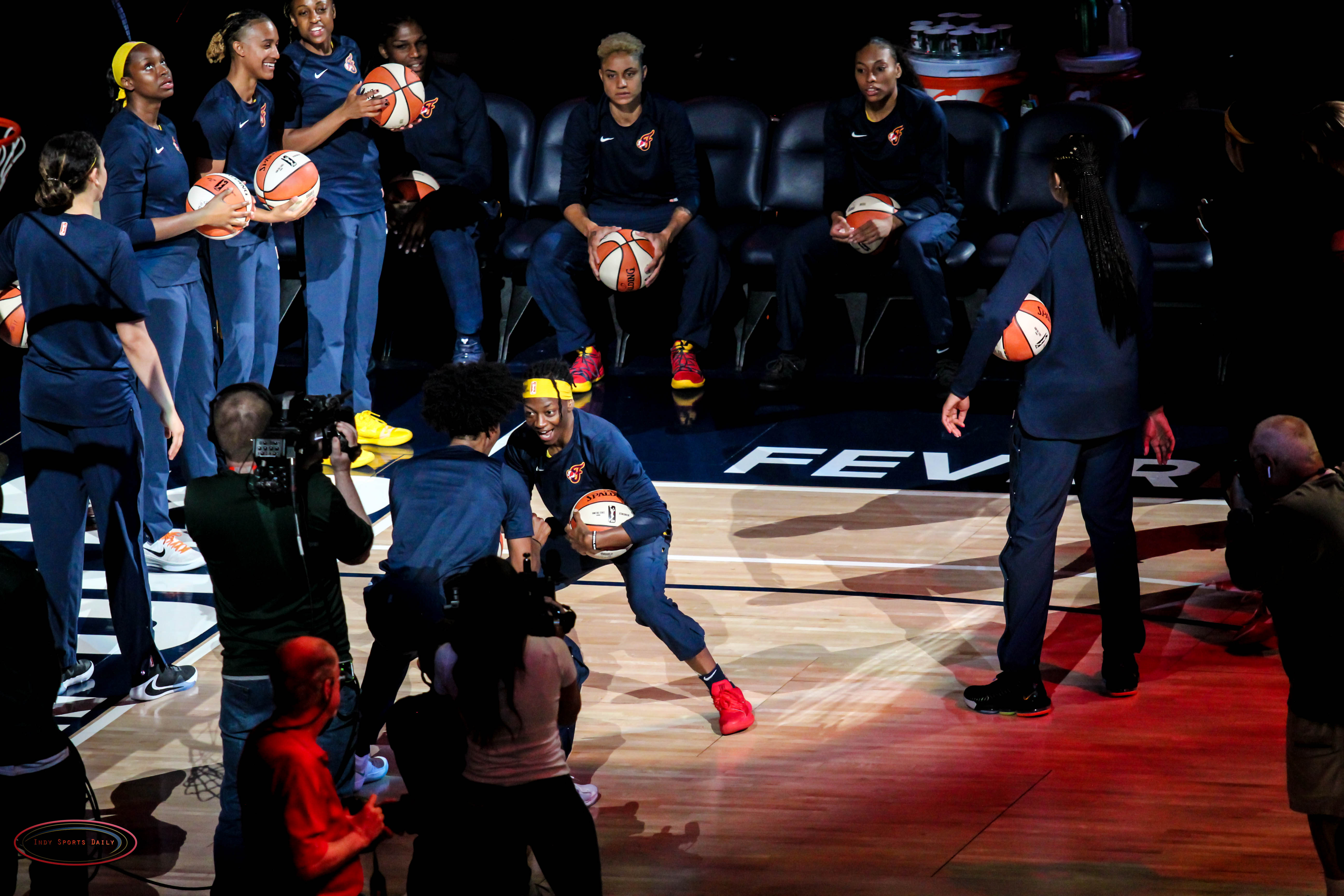 Candice Dupree and Erica Wheeler of the Indiana Fever have been selected among 12 reserves for AT&T WNBA All-Star 2019, as selected by the league's head coaches.
Selected to her seventh All-Star Game, the 34-year old Dupree joins New York forward Tina Charles with the most selections of any player in the 2019 game that will be played Saturday, July 27 at the Mandalay Bay Events Center in Las Vegas. The game will be televised live by ABC at 3:30 p.m. ET.
Earning the first selection of her career, Wheeler is first undrafted player to be named to the WNBA All-Star Game since Brazilian center Erika de Souza in 2014. She is the only undrafted player among 22 players selected for this year's game.
Wheeler is only the fifth undrafted free agent ever named to a WNBA All-Star Game. No undrafted player has debuted in the league since 2003 and earned selection in the All-Star game – except Wheeler.
"The dream was always to play in the WNBA," said Wheeler who went undrafted after a four-year career at Rutgers. "But being an All-Star? That takes hard work. It means the world to me because it validates my journey – never give up, always work hard and do everything you can to get to the next level. Coming in undrafted, this is really different for me. I was speechless when I found out."
"It's amazing," she added. "There are some pretty iconic players in the All-Star Game. Iconic names. For my name to be on the same list as those people, I'll take that any day."
Wheeler's Fever teammate, Dupree, is another of those iconic players who on Sunday became the sixth-leading scorer in league history. She is averaging double-figure scoring in a 14th consecutive season and also is eighth in WNBA history in rebounds.
"I've tried to be pretty consistent," said Dupree who spoke of her seventh All-Star selection. "It's definitely a surprise this year, but it means a lot that coaches would pick me to participate."
"I think it's awesome that we've got both players representing the Fever," said Tamika Catchings, a former WNBA All-Star herself and the Fever's vice president for basketball operations. "As we continue to build the foundation for our future, it's great to have leadership from both Candice and Erica. Candice has proven to be one of the steadiest players in our game and Erica is establishing herself as one of the top point guards in our league."
Representation by Dupree and Wheeler reflects the first time in four seasons that Indiana will have multiple participants in the WNBA All-Star Game. The Fever had multiple players active in eight consecutive All-Star events from 2006 to 2015.
The 2019 game marks the second time Dupree will play in the game in a Fever uniform, playing as a reserve in 2017. She averages 11.7 points and 5.8 rebounds per game this year while playing a role as leader and mentor for the young and improving Fever.
Wheeler, in her fifth pro season and fourth in Indiana, is enjoying her finest WNBA campaign with averages of 11.6 points and 5.5 assists per game. Her 99 assists are currently second in the WNBA and she is the league's only player to average better than 10 points and five assists with 40 percent shooting from 3-point range.
Sunday against Connecticut, Wheeler became the fifth undrafted free agent in league history to eclipse 1,000 career points and 500 career assists.