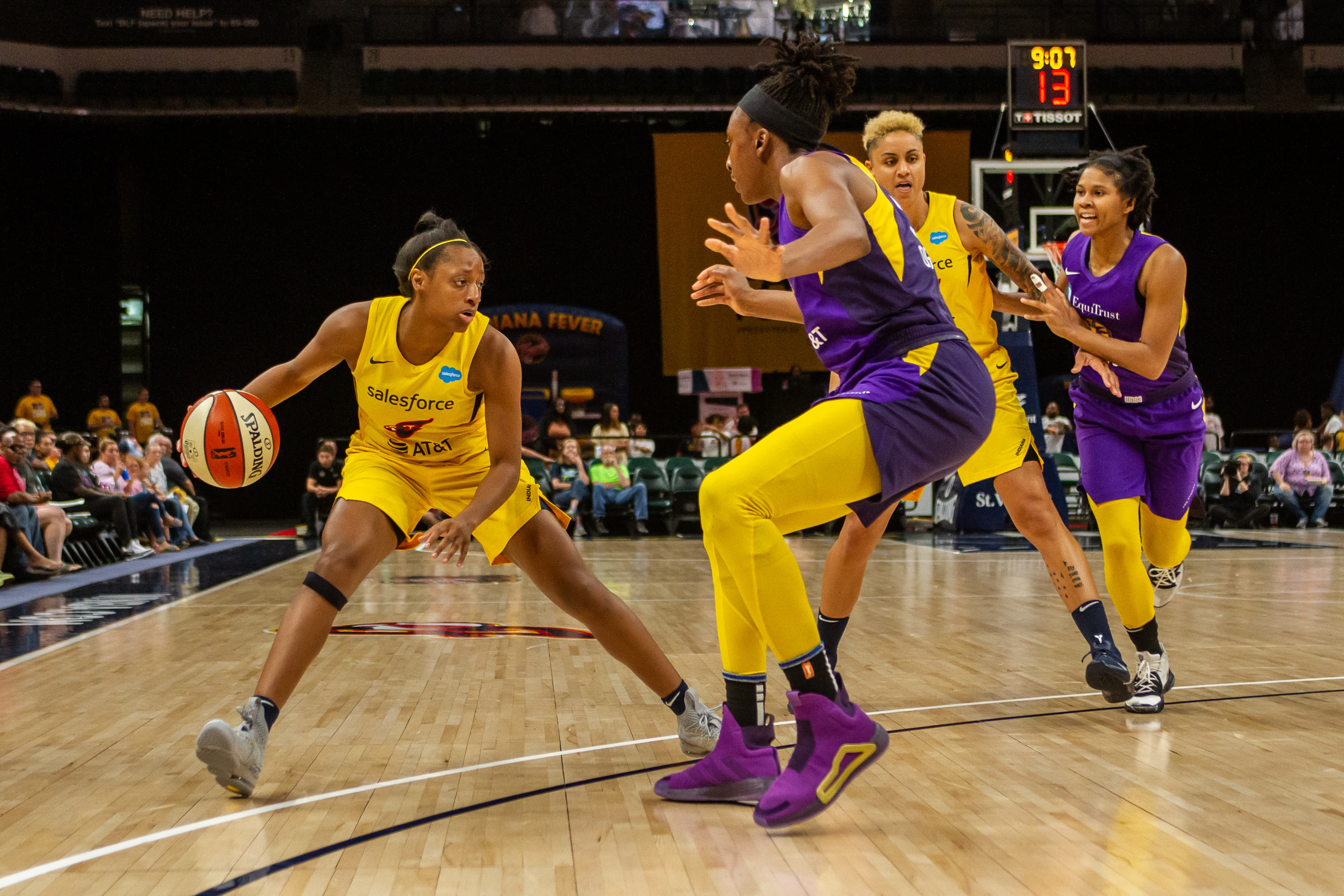 The Ogwumike sister combine for 41 points and leads the Los Angeles Sparks to an easy 90-84 victory over the Fever on Friday night. Chelsea Gray added 15 points and 6 assists. Candace Parker DNP due to an ankle injury.
The Fever were lead by Erica Wheeler and Shenise Johnson who both had 11 points each. Stephanie Mavunga added 10 points in the losing effort. It was the 20 turnovers that hurt the Fever the most which helped the Sparks extend their lead to 30 late in the third quarter.
The Fever battled hard in the forth quarter determined not to give up by out scoring the Sparks 32-14 in the quarter but it was a little too late. The energetic crowd of 7849 in attendance unfortunately saw the Fever lose their 10 game out of their last 13 for the season. The Fever are now 6-11 for the season with the Connecticut Sun in town on Sunday afternoon.