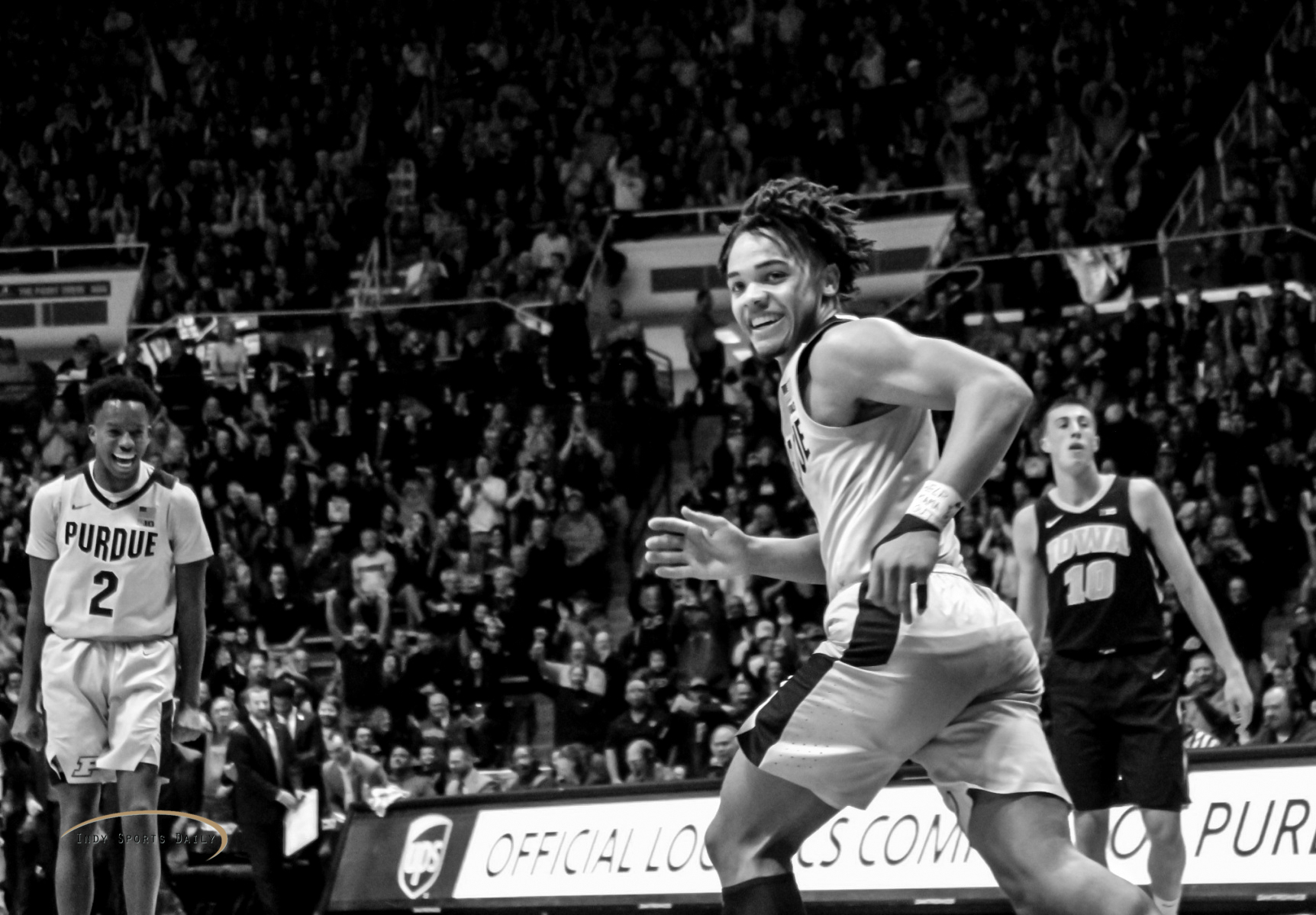 By Matthew Engelhardt and Reggie Edwards
On a night when Purdue and Iowa both honored Tyler Trent- the inspirational 20-year old Purdue fan, who recently passed away from a battle with cancer, Carsen Edwards led the Boilermakers knocking off No. 25 Iowa Thursday night with 21 points, five rebounds and two assists in their 86-70 win.  
The Boilers shot 53.2 percent on the night. Mackey Arena was buzzing as Edwards aggressively drove through the lane for two to end the half 52-35, clicking on both offense and defense.
Purdue showed up ready to play strong on defense, forcing 14 Iowa turnovers to their 7 for the game.  Matt Haarms led the bench with 14 points and 5 rebounds as well as two blocks, becoming the 10th player in school history with 100 career rejections.  
Adding to the fire was Redshirt Freshman Aaron Wheeler, who showed promise from both inside and outside the arc, with 10 points off the bench, securing the future of the Boilers as well.
The Purdue home crowd came ready to cheer on the home team, treating the game like a close one regardless of the score, making for an environment fit for March Madness and proving Mackey to be a tough place to come into and win as a visiting team.
The 9-5 Boilermakers look to make their way back into the Top 25 and extend their win streak to 4, when they face No. 8 Michigan State, in Lansing, January 8 followed by taking on No. 22 Wisconsin.